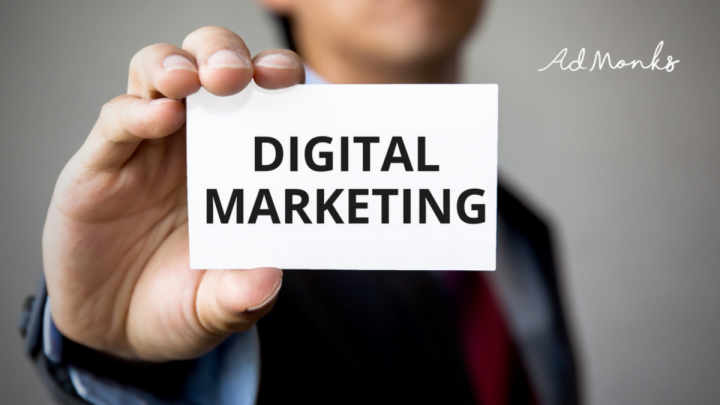 Hello everyone, Admonks UAE – one of the leading digital marketing agency in Dubai is back with yet another blog about the inspiring chances in the world of digital marketing.
Marketing is all about understanding where your target market is focused on and creating content in that space.
The focus was on radio, newspapers, and other offline media.
So if you want to get in front of the right people it's enough to take ads on those platforms.
But now it is more complicated.
What digital marketing agencies do?
Marketing agencies help you to achieve more sales by applying different marketing strategies to attract your ideal customer.
The services provided by agencies may vary greatly, but in general, you can expect these services.
Google AdWords is a great way for potential users to grab their attention the moment they realize they have a problem.
Most people turn to Google to find solutions to their pain points, so it's very profitable to run an AdWords campaign targeting those possibilities.
SEO
Getting your articles ranked high in search is not just about creating "brand awareness" or gaining more page views.
There is more to it than that.
By elevating your content to a higher rank in the search, you can capture potential customers at the best point of the buyer's journey – even when they realize they have a problem and need your solution!
Facebook advertising
Combining Facebook's targeting features with its extensive user base makes it a great platform for virtually any business to see healthy ROI.
Video advertising
With the increased engagement with video marketing, a large audience is also making video ads a great place to watch ROI. Video ads can be targeted using demographic, online behaviour, location, interest, YouTube channel, and more.
Mobile marketing
50% of mobile searches lead to purchases. And if the search is associated with the local business, that number is even higher:
78% of local mobile searches result in offline purchases, and search terms indicate a higher intent to purchase. 
Content marketing
Content marketing is the fuel that has made millions of dollars worth of business. Most companies think that creating content means writing a few blog posts each week and putting them on a website.
But those who care more about sales than vanity metrics understand that it is more complicated than that.
Email marketing
It generates the most ROI for email marketers as all new social networks pop up. In fact, for every $ 1 spent, email marketing generates a reward of $38.
Agencies may offer services such as list building and interacting with your list so that there is no cooling, splitting, or autoresponder sequence optimization.
By the end of the day, there is an important factor that determines whether or not your site is getting sales: are your visitors taking the action they want to take?
This means you need to have the right site UX, form design, and other elements to maximize your lead generation and conversions.
Agency services in this area may include transition path analysis, CRO goal setting, transition measurement identification, and data collection from website visitors.
Here are some things to keep in mind when you start looking for an agency:
Define your marketing needs before you start looking
Be more careful when hiring marketing agencies from abroad
Examine how the agency is doing its business and find out what they value most
Ensure the agency is not overly compromised, or the results are guaranteed
You want to get what you pay for – low fees often mean bad service
Look for agencies on the best business bureau website to see their ratings. 
AdMonks UAE is one of the best digital marketing agency in Dubai.
So get connected with the agency providing the best digital marketing services in Dubai such as AdMonks for your better result. Visit us for more.