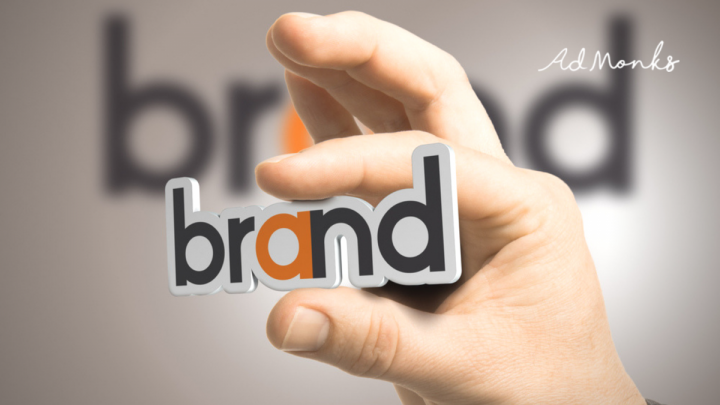 Hello everyone, one of the best branding agency in Dubai – AdMonks is back to you with yet another blog regarding how to Create a Powerful Brand Identity.
A strong brand identity does not happen overnight. You can't pick a few colors and put a logo together. You need to approach your design strategically. It requires a team with deep thinking, strong communication and design skills, and a close understanding of your brand.
With the right guidance, you can move through the process effectively and create a better brand identity. Fortunately, we can provide that guidance.
What Is a Brand Identity?
Branding Pro-Marti Numeire defines brand identity as "the outward appearance of a brand, including its name, trademark, appearance, and interactions." For us, brand identity is the sum of how your brand looks, feels, and speaks to people. (Sometimes it includes sound, taste, experience, and even smell.)
Ultimately, a brand identity is a way to communicate with the world, differentiate yourself from your competition, and create a brand experience that encourages people to interact with you.
What Does a Brand Identity Include?
A logo and color palette alone does not create a brand identity. When designing your identity, you need to create a comprehensive visual language that can be applied to everything from your website to packaging. Depending on your brand (the type of content you intend to create), your needs may be broader, but a basic brand identity includes:
Logo
Colors
Typography
Design System
Photography
Illustration
Iconography
Data visualization
Interactive elements
Video and motion
Web design
The Keys to a Strong Brand Identity
That is, just because you designed those elements does not mean they are effective. You need to have a strong brand identity for your internal team (e.g. brand ambassadors, content creators) and the people you interact with (e.g. users). When you start the design process, make sure your brand identity is:
Distinct: It stands out among competitors and catches people's attention.
Memorable: It makes a visual impact. (Consider Apple: The logo is so memorable they only include the logo—not their name—on their products.)
Scalable and flexible: It can grow and evolve with the brand.
Cohesive: Each piece complements the brand identity.
Easy to apply: It's intuitive and clear for designers to use.
How to Build a Brand Identity
We have prepared this step-by-step guide for you to discredit the process and create a brand identity. While this process may seem intimidating, we have been through it many times with our creative partners (through our rebranding), so we know firsthand what mistakes to avoid and how to make it easier on everyone.
If you are in the early stages of preparing to rebrand your brand and are not sure where to start, follow these tips to move the process smoothly and build a strong brand identity that sets you up for success.
Complete Your Brand Strategy
Dig Into Your Current Brand Identity
Know Your Personas
Identify Your Competition
Write Your Creative Brief
Brainstorm Your Visuals
So in this digital era, a strong and excellent brand will always exist. The brand that users know is your brand. Through branding, customers will understand your business. Often many companies do not realize the importance of branding their company. We will help you to properly brand your company. Feel free to contact us at AdMonks, the best branding agency in Dubai.