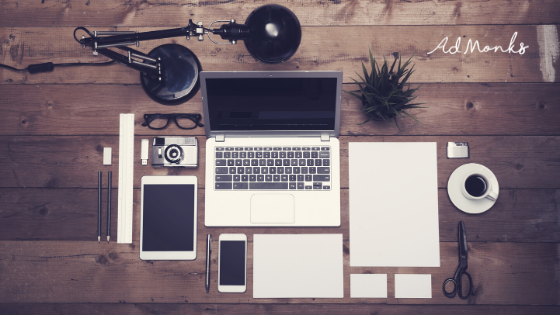 A great branding agency can help you change your business and reach new markets and customers. But how do you decide the right one? Don't worry, AdMonks can help you. We are the best branding agency in Dubai.
Why work with a branding agency?
Hiring an agency is an important investment. The return on that investment will not be immediate. This can be an invaluable move, even in the early days of your business. Here are some reasons why becoming an agency is the best option for your company.
Keeps business-as-usual ticking over
By hiring an agency, you reserve your in-house resources for the best day-to-day tasks they do.
Expertise and efficiency
An agency can do things faster and more efficiently than your in-house team because they do this every day and get into the fine art.
Market knowledge
Agency professionals have an incredible knowledge base – they meet and work with a wide variety of businesses and learn from everyone. They will have a balanced overview of what's out there and what's best for different types of companies.
A fresh perspective
An outsider party cannot identify things about your business. They will have a clear vision of your strengths, weaknesses, and opportunities, and their observations will positively impact your entire business strategy.
So, if you have decided that hiring an agency is right for you, here are some key points on how to do it.
Consider location
Sometimes, a geographically local agency is the best choice because it means you can find and work with their team individually. Later, some businesses prefer agencies to work remotely so that they can utilize the special skills available in big cities, or because they have the agency in the same location as the company's target market, giving them a natural advantage in shared Culture.
Be proactive, not reactive
The decision to hire a branding agency should be something that you strategically make. Of course, it is in an ideal world. Typically, the question of whether to hire a design or creative agency comes in reply to a specific need. You may have decided to rebrand, you are ready for a shiny new logo, or you are launching a new product with a lot of potentials. While an event may trigger this, make a decision based on the needs of your entire business.
Know where to find branding agencies
Nowadays, it's much easier to find an agency than your smartphone. You can find lists of creative agencies for hire through online portals such as Agency Finder, AdForum, or Digital Agency Network.
How to compare different branding agencies
Being unique, new, and different is something that an agency can excel at, and many agencies pride themselves on being one of a kind. But the lack of general terms and service descriptions can sometimes make it difficult for potential clients to compare offers and choose between different agencies. Here are some ways to make sure you don't compare apples to oranges.
Price
Ask the agency about their billing model to see how prices are calculated. Many people use a day rate and charge a fee depending on how much time they spend there. The entire agency may have a mixed day rate or a higher day rate for more senior and talented staff members, such as creative directors.
The day rate may be used to estimate a quote or estimate of work initially approved by you and your agency, or it can be used on an open 'time and materials' basis, which expires – the expiration of the project will expand over time.
Another way of billing is to charge a fixed fee. This is where the cost of a product or service is always equal, and this implies that the agency has a well-established process that is usually used by all their clients.
Skills and team composition
Many creative agencies offer a wide range of services, but often they have certain skills that are important, new, and developing. To get a taste of where an agency's strengths lie, try looking at the individuals who make up their team.
Check out the agencies' About Us page on their website, or review their profiles on LinkedIn, and see what kind of skill-sets they represent and how many staff members work in each specialism.
For example, are there many senior-level coders and developers but only one copywriter or designer? This may indicate that the agency is more of a design-build or application development project than a creative project.
Awards and associations
Has the agency won any awards? If so, they are likely to be proudly displayed on their website or social profiles. Awards usually classify agencies, for example, the Best Social Media Campaign or Best Small Agency Model. It also applies to associations and professional bodies that may be part of the agency, which group different types of businesses according to their specifications and interests.
Found the agency of your dreams? Don't worry, AdMonks is here. We are the best branding agency in Dubai.