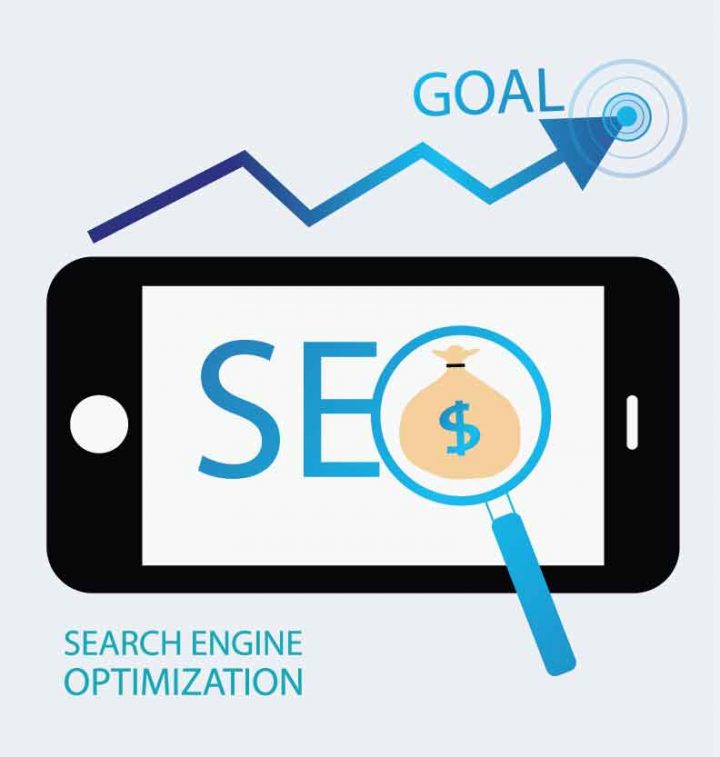 Hello everyone, Digital marketing is the current trendsetter of this digital generation, which makes sense when you know in more detail. Okay, so we've seen the various major trends underlying digital marketing. In this blog post, we are trying to share a basic idea about search engine optimization or popular SEO. Also, we will find the best SEO service Dubai to grow your online business.
What is SEO?
Search Engine Optimization (SEO) is a method of obtaining targeted traffic from a search engine's organic ranking to a website. Common tasks related to SEO include creating high-quality content, optimizing content for specific keywords, and building backlinks.
Characteristics of Good SEO
What many businesses don't realize is that not all SEOs are created equal. To get the best results from your internet marketing efforts, it is important to be an informed customer. Here is a list of characteristics of good SEO to help you evaluate a service you may be considering:
Keyword phrases enable you to integrate language into the content that your target audience is using to search your products or services online. You must add this element to your website to enable search engines to identify your site for a given match.
Copywriting is the art of creating marketing content. But your website needs a compelling copy that forces people to act. Your content wants to meet the needs of search engines so that you can get visibility with your target audience for higher ranking.
External links serve as a referral or recommendation for your website. Because search engines want people to produce quality results, they evaluate the number and quality of websites that link to you as a way to determine the value of the content you provide.
Title tags are a chance to know the theme of each page on your site. By placing a narrow focus on each page of your site and listing it with descriptive title tags, it helps search engines understand what your website is all about.
Header tags help search engines evaluate important content or information on your site.
Internal links (links between pages on your website) help search engines to crawl your site more easily.
URLs on a website can get messy quickly. It is necessary to clearly define an authentication URL for your website and place 301 redirects when wanted. Additionally, important URLs for each page can serve as another method for search engines to determine what each page on your site is about.
A sitemap is a map of your website. It allows people and search engines to easily navigate your site to get information faster.
The meta description does not technically have any SEO value. But they also influence the results you can achieve with SEO. Meta descriptions are a short description of a webpage entered for each listing in the search results.
Ignore your meta descriptions and you may miss the opportunity to convince people to click on your listing. The ultimate goal of SEO is to get more clients.
Analytics helps you understand how your website works and make changes to improve performance as needed. A good SEO company will not throw numbers against you, they will discuss your analytics every month so you can understand what those numbers mean.
Many other small things go into quality SEO, but these are the essentials that every website wants to get started with a fixed foundation.
If you have questions about SEO or would like to learn how to customize a strategy to meet your unique online marketing goals, AdMonks LLC is the best SEO service Dubai.
Latest trends involved in SEO service
Provide relevant data which your audience wants
According to recent Google algorithm updates, it has been found that keyword usage or secularism in content does not provide good conversion and ranking. At present, it has been noted that the search engine giant is trying to deliver the right message to the right audience.
Mobile indexing at a high level of SEO trend
Starting in 2018, the mobile-first index is flagged, where websites and their mobile versions are welcomed together. Being rich with high-quality content, AMP version compatibility is essential for any website to survive in this competitive era and take on its competitors.
The loading speed of the pages
The first experience is the last. So instead of hampering the mindset of customers at the slowest loading speed of your website, try to optimize your website speed, site performance, etc.
Examine and resolve factors such as first content paint (FCP), first input delay (FID) and speed. The index that improves the page loading speed, the first CPU idle, the interactive time, and the calculated input latency to produce the best results.
Include video content for better encouraging conversion
One of the best SEO trends of 2020 is to incorporate video content into your strategy. Video marketing has the power to keep up with the content your customers display.
Great video content includes a storyline of events and situations that you can link to your audience.
Welcome the dawn of Voice Search Strategy
Voice Search is the latest entry in SEO trends, with an emphasis on artificial intelligence and chatbots in the main domain.
The user experience is embodied in such communication tools by incorporating real-life examples of voice searches, such as Google Home, Amazon Alexa, Cortana, Siri, and Google Assistant.
Rich content for the snippet
If you want your content to come in the first place, you need to take note of some points. This is only possible if you set a specific pattern that the search engine follows:
Monitor the relevance of the headline to match the content and SEO title
Set structure data with the right criteria
Keep updated about the latest Google updates
Use of proper keywords
Good meta description
Include your brand in the SEO title
Follow the search engines guidelines
After these tips. You can follow the structured markup, the criteria that Google and other search engines look for on any website.
Why AdMonks?
AdMonks, as we mentioned above AdMonk LLC, the leading SEO service Dubai. We at AdMonks always believe in delivering the best SEO Services. We are now also reputed for delivering services like the Best SEO service Dubai.