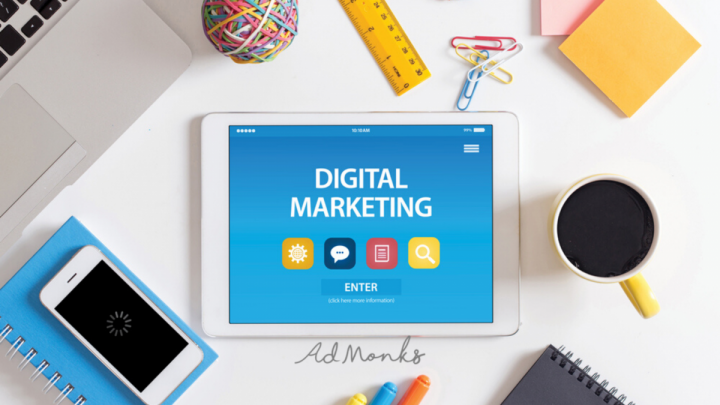 While no one can predict what the aftermath of the coronavirus will look like, marketers are sure of one thing: digital channels are more important than ever. Online channels are now becoming increasingly important as people continue to isolate themselves and spend more time online. 
AdMonks was in Dubai for a long time trying to build our name and now we have become the most trusted & aspiring digital marketing agency in UAE. We've decided to flourish to the market of Dubai.
Today, we see similar trends occurring globally. In these strategic times, what digital marketing strategies should marketers consider when trying to communicate appropriately with their customers?
Responding to customer needs kindly, in a personalized manner, while respecting new personal restrictions and conditions, is important. To allow this sort of personalization – and at scale – marketers need to ensure they use or optimize their use of, various marketing technologies available to them. Apart from that, it is worth reviewing, and implementing the following strategies.
Redefine your business goals
A disruptive marketing landscape requires a thorough re-evaluation of a business's goals against an organization-supported marketing strategy. Are brand relevance and messaging still relevant? Ask questions like: What do users want now? What do they want to hear? Can your brand fulfill that need now?
Do it, and make a significant contribution to the core of your marketing messaging. If not, does your brand need a redistribution of marketing budgets, but also to drive customers from physical to digital storefronts? The next step is to update your marketing mix and budget allocation. For example, you can take funds from Personal Event Marketing to support it here.
Save outbound messages for critical communications
Before sending the email to your entire mailing list related to the coronavirus, keep in mind that, in an atmosphere of excess message you are communicating with. Ensure the number of your messages using segmentation.
Do you cancel an event, product rollout, or service offer? Do you have critical information or product inventory and delivery times? Of course, the order of a message to the affected users. Otherwise, silence is gold. Pandemic is not a marketing trend, though many companies do. Ensure relevance and value in all communications.
Test-drive your inbound marketing for Covid-19
With the increase in online traffic, are you ready for more users to research your business ahead of time? Or do you come to your website indirectly through SEO and paid search? Remove Essay Hypotheses. Test Drive Inbound Marketing, including websites, chatbots, videos, and brochures for a range of search trips.
Can people easily find your business through search engines? What about a sound search? Does your website content answer current questions? This is a good time to update your website FAQs, especially with the new information related to Covid-19, which also benefits voice search ranking. Use data from web sessions and contact centers to see what users want now.
Come build your empire in the era of digital marketing with AdMonks Dubai. AdMonks is the synonym for the best digital marketing agency in UAE.