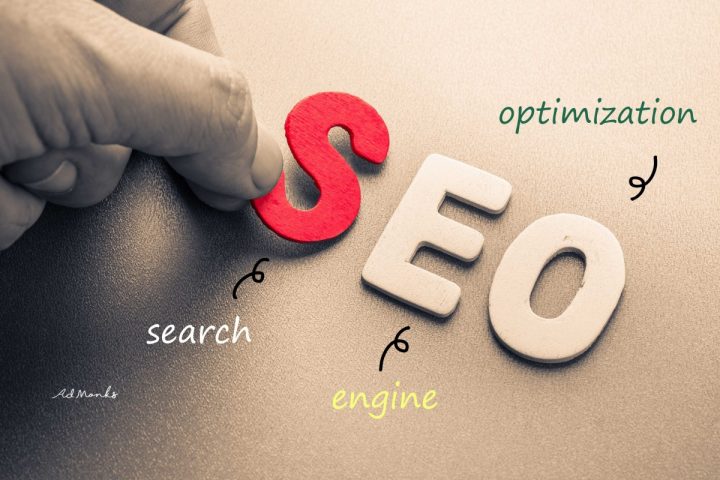 As online competition continues to increase and new websites are being launched, it is time to rethink your content marketing strategy in SEO.
Websites must meet specific requirements set by search engines like Google, and this is where SEO strategy becomes is very important.
You must know what SEO trends are on the horizon so that you can update your website accordingly and ensure that more prospects and customers find you in the search engine results, and Admonks Advertising LLC is a leading SEO service UAE.
10 SEO trends for 2020 given below:
1. Snippets Dominate More Search Clicks
Google has evolved in recent years to deliver a better search experience for the user, like through Featured Snippets.
Featured Snippets usually appear above the number #1 is an organic result, commonly referred to as "Position 0."
To take advantage of this feature and drive more clicks to your website, you need to provide clear answers to commonly asked questions on your website. Featured Snippets are evaluated and boosted to the top depending on their quality, which Google has a way of determining.
Don't take this trend lightly, as 54.68% of clicks from Google originate from Featured Snippets—proving that they drive more than half of search engine clicks.
2. Influencers Should Be Leveraged for SEO
People often feel inundated by intrusive ads and are looking for information they can trust and authentic reviews. This has led to a rise in influencer marketing.
People are much more likely to engage with a respected and well-known person than they are with an ad. Digital marketers and media companies are increasing their investment in influencer marketing because it has produced excellent results. 
According to Linqua, "39% of marketers increased their influencer marketing budget in 2018" and 30% of online marketers were spending between $25k and $50k on influencer marketing.
At first glance, you may wonder how this pertains to SEO.
Hiring or partnering with an influencer can help you amplify your content reach and generate even more traffic to your website. They can also help you build valuable backlinks.
As you know, backlinks are one of the most important factors that Google uses when evaluating a web page's ranking.
When developing your influencer marketing strategy, consider what type of content you want them to create and how it can link back to your website.
And be sure to partner with influencers that are relevant to your industry and your audience. 
If you invest in influencer marketing, you'll not only improve brand awareness and generate leads, but you'll also boost your search engine rankings.
3. Secure Websites Are a Must
User safety is another trend that doesn't seem to have much to do with SEO, but it is very important to the website user experience. If a user doesn't feel safe visiting a web page then they're very likely to leave quickly.
Or if they see a "Not Secure" warning appear, they may decide to not proceed to your page.
It's important to enable HTTPS protocol for your site. HTTPS gives the website users a secure connection that is both encrypted and authenticated. 
Google wants to provide its users with a secure browsing experience. So those that implement HTTPS may experience as a minor SEO boost.
If you're trying to collect personal information from your users on your website via a web form, then you have a responsibility to protect their privacy.
4. Websites Optimize for Voice Search
Before the existence of innovative smartphones, people searched by plugging words into search engine boxes on their computers. Keywords were born from this behavior.
With the growing use of mobile devices, voice searches as becoming a popular trend among internet users. These searches are not only done on phones, but they can also be performed on home voice assistants such as the Amazon Echo, Samsung Smart TV, Voice Pod, etc.
Knowing how to optimize your website for voice search can help you generate more organic traffic if you understand and implement conversational searches into your SEO strategy.
5. Mobile UX Will Determine Your Rankings
A website that does not have a mobile version may lose most of its users in the coming years as mobile web pages are a growing trend that will get even more popular in 2020.
Especially since more people around the world are obtaining smartphones as more cell phone towers are being built with better connectivity.
However, technology and how people find information through their mobile devices is getting so advanced that it's not enough to just have a mobile website- the interface has to be easy to read, grab people's attention and then have the ability to answer their questions or at least keep them entertained.
Studies show that 4 in 5 consumers conduct local searches on search engines using their mobile devices.
And as you can see below, searches on smartphones are 88% while searches on computers and tablets combined make up 84%:
6. Videos as a Source of Information
Just as voice searches are becoming much more popular, videos on the internet are also exponentially on the rise. Studies from Google and the other organization show that 6 out of 10 people would rather watch online videos than television. In many ways, it seems that YouTube has now become the new TV.
Current internet users, especially millennials and younger, prefer to get information through online videos, either for academic purposes or just for entertainment.
That's why implementing online video should be on the radar for most businesses. A quality video can attract many users if it's dynamic and doesn't put viewers to sleep.
Want to implement videos into your digital marketing strategy but don't know where to start..? Admonks SEO service UAE can help!
7. Dwell Time and CTR Will Become Important Ranking Factors
As people become accustomed to lightning-fast internet connections and information at their fingertips, website, and email click-through rates (CTR) and dwell time (aka the amount of time a person spends on a web page before bouncing out) will matter even more to the success of your SEO efforts.
Both metrics are important as they show great insight into this satisfaction of the web searcher.
The length of time that someone lingers on a page or other links the person clicks on can inadvertently tell you, the marketer, how interested they are in your content and if they are finding the information they need.
The more time spent on a page generally indicates how satisfied a person is in finding what they are looking for.
We expect the search engines to place greater value on the dwell time in 2020.
One thing to note is that in SEO, dwell time is different from CTR in that CTR tracks the number of people who clicked on a link based on the number who saw the SERP, whereas dwell time is more interested in what people do after they click on the page, not the number of people who click on it.
8. High-quality Content is More Important Than Ever
Online ads still work for driving business, but we'll see that they'll get even more expensive in the coming years. And unfortunately, there's no guarantee that customers will respond to your ads.
Ninety-one percent of total ad spend is the view for less than a second, this led to a $38 billion in digital ad spend wasted in 2017.
Users want content that it's relevant, helpful, and timely and that is what Google tends to reward with the higher search engine rankings.
People head to search engines with questions, and your web page needs to deliver answers.
9. Users Demand Excellent Digital Experiences
No matter how good your content is, none of that matters if your web page doesn't load quickly or if it has a complex user interface.
It's proven that internet users leave a web page if it does not load in a few seconds, this being a very important factor in the world of SEO.
In fact, a One second delay in page load time can result in huge losses for your business.
10. Content-Length Matters
We already discussed how the bar must be raised on the quality of the content that you publish, but we should talk about the length as well. Web pages that contain longer high-quality content usually get more visibility in today.
But why is that? Well, the truth is that internet users prefer to get all the information they need from a single reliable source.
SEO is a very important factor today for your businesses irrespective of the industry. And If you're already familiar with these trends, then that's great – it's time to double-down on them so you can generate more targeted traffic from Google.
But if you still have questions and need help with SEO service UAE, speak to one of our SEO experts today.