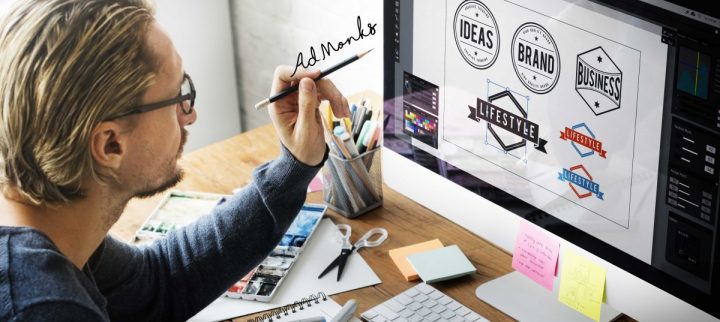 Your branding is your mark in this competitive business environment.

Your success depends upon how big your mark is.
Being an inevitable part of every business, branding required more attention. But you don't want to be concerned about it once you tie up with Admonks Advertising LLC – the leading branding agency in Dubai.
We live in an era of customers actively inquire before buying a product or service from an organization. So your result mainly depends on how your brand is presented at all digital platforms are really important.
From your website to social channels, local directory listings, LinkedIn staff profiles, in Google, Bing or Yahoo search results, displaying advertising and online reviews, it extends wherever users traffic expected. 
Also, you may not be aware of where you will get the customers or which not important source will come to rescue you. Wherever a customer can find the brand they want, online or offline, it should make the best possible impression. The tone, visual style messages, and captions of your brand take pivotal roles here.
Why branding matter?
Your brand is the sum of all the experiences and the best contact point that your customers have with the product. Each element creates an image of your brand in the minds of your customers.
The more synchronized messages are, the more you can control and ensure that it is a positive experience for your client.
If your business has grown organically, it is likely that the only time you touched this was in the initial development of the logo.
Often, new companies and fast-growing companies do not analyze the brand's strategy until they reach the point of hiring their first marketing manager.
In addition to that, just as technology, its customers, products and services that will evolve over time, your brand also needs to evolve. Reviewing your brand identity, even just to confirm that it is still on its way, is an important part of business growth.
For a better branding process we, AdMonks Advertising LLC- the best branding agency in Dubai offer you the best branding services.
Our highlights as a branding agency in Dubai:-
Always curate good and resourceful content.
Content is relevant to the personality of your brand. Be aware of what to use and what not to use. It adds credits.
Put customer service in focus.
We always make sure social interaction is followed quickly and reinforce your brand.
It is likely that an angry customer will unleash their frustration on social networks, so if the value of your company is to take care of the client, it is vital that the client feels taken care of.
Have a person respond quickly and keep the message of the brand promoted throughout the communication.
Come join your hands with AdMonks Advertising LLC- the leading branding agency in Dubai for a better experience in the branding process.
Summary
Reviewer
Review Date
Reviewed Item
Concentrate on Branding, Become a success with AdMonks
Author Rating