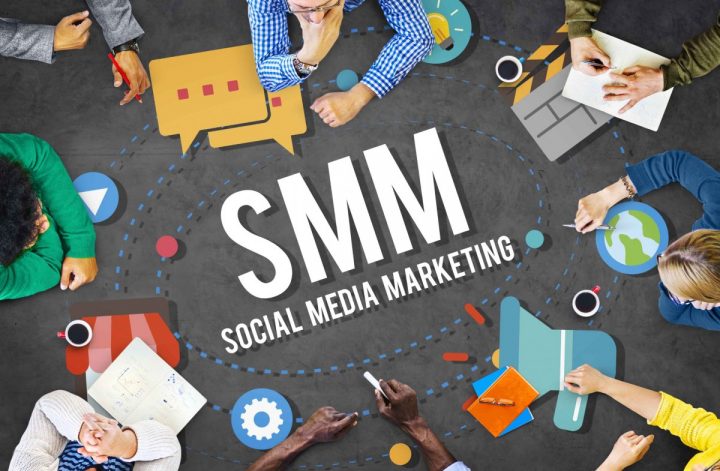 Since its inception, Social media marketing act as the strongest pillar in the area of digital marketing with its unique features and techniques which no other methodology can replace.
Ad-Monks is back with an interesting read on the topic- Social media marketing & its influence in today's business. We all know how important social media is in contemporary society. And we are providing all the support in the sector of social media marketing in Dubai.
Before getting to know about it, let's take a look at how social media conquered almost all business activities in this new era.
Social Media– A giant on the internet
During the introduction of the idea of social media, all analysts predicted as this will be the next big thing of 2K's and it will influence more than 90% of people who use social media at least once.
And the result was amazing. It worked more than expectations and now rather than a big thing, it acts as a giant who is invincible by any other option available on the internet today.
From the idea that there is nothing else is more powerful to influence someone than a recommendation from a trusted friend, Ad-monks begin our journey is this sector of social media marketing and currently recognized as the best organization that provides the service of Social media marketing UAE.
What makes social media so special among us?
Let's see some of the more powerful reasons which make social media an inevitable thing in your business.
Connectivity– The best advantage of social media is people from anywhere can connect with anyone maybe through a single click which regardless of location, culture, religion, custom or any other community grounds. So to grow the business it is very important to maintain connections with people who are there in social media.
Help in building communities- Social networks help to build custom communities among people having the same thoughts. This will help your business directly via communities that talk about your products and business which you are involved in.
Information and updates – People will get information in lightning-fast nowadays through social media and they are updating themselves on the latest events around the world. With the help of this feature, you can update information regarding your business which will reach a large number of people at the same time.
Improves commercial reputation- Social media can improve commercial sales and reputation through social media marketing. Ad-monks take this advantage and make the best use of it to improve your business is the main reason why we stand out in the sector of Social media marketing in Dubai. People's reactions and comments on a particular product of your company have the intensity to decide that product's future in social media. So confidently we can use this feature to Improves the commercial reputation of your company.
Promotion- Promoting the business to a larger audience is very essential in a social media campaign. The whole world is open to you and we are here to promote your business in the best way possible and you can witness the wonder. This can be achieved by constantly and regularly involving social networks to connect with the right audience. Getting profit in less expense is the motto of this feature.
Secrets behind our success as an organization who provides Social media marketing in Dubai
There are certain remarkable measures we are taking to put the business of clients to the next level. Let's discuss some of them worked successfully which really helped us in becoming the best agency for Social media marketing in Dubai you can rely on.
Auditing the current social presence
Targeting the ideal customers
Creating a social media campaign and identify key success metrics
Creating and curating engaging contents
Tacking, Analysing and optimizing
So what are you waiting for?
Make your first step by joining hands with Ad-monks because this is the leading company in Social media marketing in Dubai. Visit our website for more.